Have you ever wondered what's the difference between granite and Caesarstone? Well, look no further. I'm going to list out everything you need to know about the main differences between granite and Caesarstone.
Granite is a naturally occurring igneous rock. It's created when lava or magma rapidly cools to form mineral deposit slabs. Depending on the mineral composition of granite, there are various types of colours you can find on the market, such as beige, black, blue, brown, burgundy, grey, green, red, yellow and even white. However, black is the most popular colour, as it loses elegance and  timelessness. Granite is usually extracted in a quarry with techniques like sandblasting. Many of the worlds granite sources are located far across the globe. From Europe and America, to China and India with Brazil being the dominant exporter of granite
More about the history of granite Here.
Granite is typically cut dry and creates a lot of dust. Many installers would also attach a vacuum to suction the Granite dust. Due to it's tough nature, and density, it can only be cut with a diamond blade. Typical granite sections have their edges either flat, bevelled curved or rounded.
Unfortunately, granite does come at a high cost. Though the price point may not be equivalent to marble, low end granite countertop can cost as much as $2,000. And if you're looking for a statement maker of a countertop, you need a whopping $4,500.  Granite commands this price point because of it's beautiful and luxurious finish, heat, chemical and abrasion resistance and it's overall durability.
Caring for Granite countertops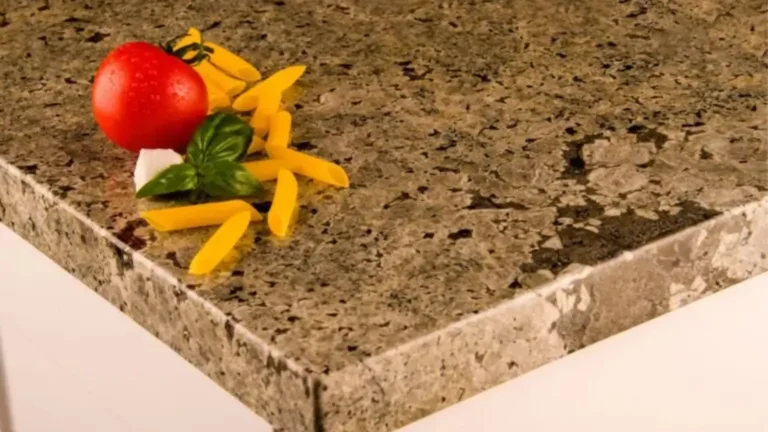 Always be careful to wipe up spills and stains. As granite is porous in nature, it can absorb spills and stains if left for too long. Clean your countertops on a regular basis use a mild concoction of soap and water. Avoid any regular cleaning chemicals, as they could possibly eat away at the seal and leave your granite exposed to more stains.
Under any circumstance, do not use acidic products for cleaning and always be vigilant about keeping acidic foods off your countertop. acid tends to dull the surfaces.
Another important hygiene rule is to not put meat on the ground countertop. meat juices to  absorb into the countertop and create a fertile home for nasty bacteria. In fact, just use a cutting board when preparing food.
At times, excessive moisture can be a problem too. Olive oil bottles are really hard to keep completely dry. If they're kept in contact with the countertop for long periods of time, this can cause yellow discoloration on the granite. It's best to leave these bottles on shelves or any cabinet.
In addition to that, it's always a good idea to use placemats or  trivets when placing hot pans on granite countertops. Now, you won't leave any scorch marks as granite does not sustain heat damage.  However, any particles under the pan can cause scratches and pitting.
Lastly,  do remember to remove your diamond rings before cooking. Diamond is harder than granite,  and can leave a chip or two on your countertop.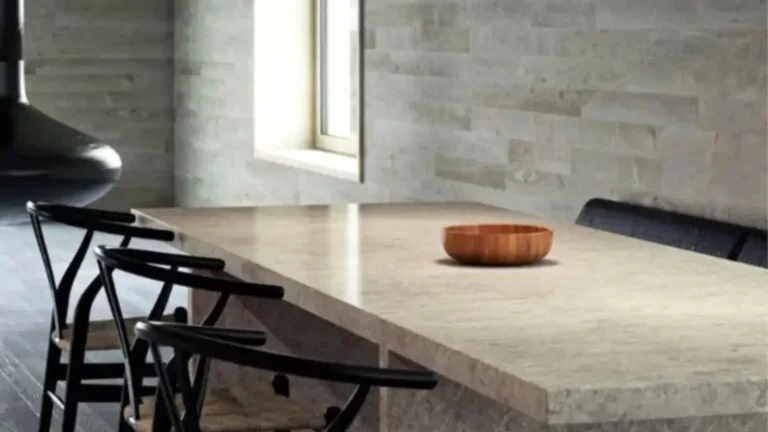 Granite is not particularly maintenance free. On a quarterly basis, you will have to apply a high quality granite sealer to the countertops. When completely dry, add the sealer to a rough cloth and buff it onto the countertop surface.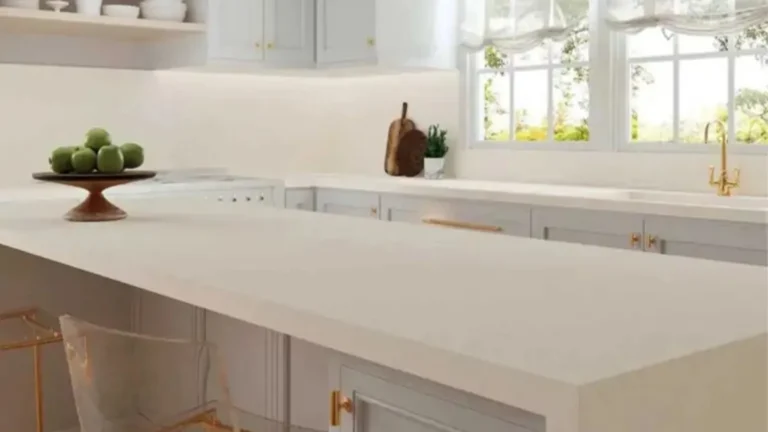 Caesarstone is an engineered quartz composite that is often used for countertops. It combines the beauty of natural stone with the outstanding performance of engineered stone to bring you designs that are truly revolutionary.
It's made by combining a ratio of up to 93% natural coarse aggregates with the desired colour pigments and polymer resins. These raw materials are mixed together, then poured into a mould to form a slab that is compressed at very high pressures and vibrated in a vacuum to remove any trapped air. The slabs are brought to a curing kiln and heated for 45 minutes before being called and polished to perfection. each lab is than manual expected using rigorous quality control standards of colour human consistency.
Caesarstone is also cut with a diamond blade,  however a bit of water is used to control dust.
Caesarstone also commands a much lower price point compared to Granite,  with prices as low as up to $700. Get your Quote HERE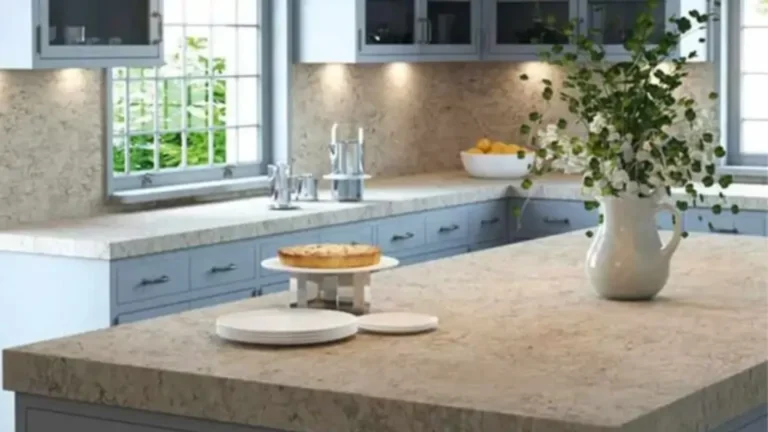 Caesarstone is very easy to clean. Just use a soft cloth with warm water and soap. Always use a non abrasive, household cleaner, and and rinse off excess cleaner with water. Unlike granite, using regular cleaners is just fine on a Caesarstone surface. Just remember to remove any food, gum, nail polish or any dirt that's stuck to the surface with a plastic putty knife.
Unlike granite, Caesarstone is non porous, which means it's resistant to fruit juices, l food colouring, coffee, tea or wine. It's also highly resistant to cracks, scratches and stains.
The best part about it, is that there is no need to apply sealer.
To keep your Caesarstone countertop looking as beautiful as possible, it's best to keep all cleaning products between a ph of 5 to 11. That means you should not use an oven cleaner, floor stripper or toilet bowl cleaner as a solvent on your countertop. If you may have accidentally used it, rinse it out immediately to dilute or neutralize the damage.
Caesarstone however, does not work well with outdoor applications as there have been no tests on it's effects with pro long do UV Ray exposure.
Feel free to contact us for any inquiry!